Halloween is just around the corner, which means that I'll be curling up with some scary stories and marathoning horror films over the next week! Today I wanted to share a few of my favorite spooky reads so you can join in on the fun.
Every October Cara and her family become inexplicably accident-prone. Some years it's bad, like the season when her father died, and some years it's just a lot of cuts and scrapes. They know what they need to do—stock up on bandages and painkillers, cover sharp table edges with padding, banish knives to locked drawers, switch off electrical items. They buckle up, they batten down.
But this accident season—when Cara; her ex-stepbrother, Sam; and her best friend, Bea, are seventeen—none of that will make a difference.
Because Cara is starting to ask questions. And the answers were never meant to be found.
I'm currently reading this one and it has just the right feel for this time of year! The Accident Season is great for those who don't like to be scared. Although it's not as nightmare-inducing as some of the others on this list, the story is perfectly eerie.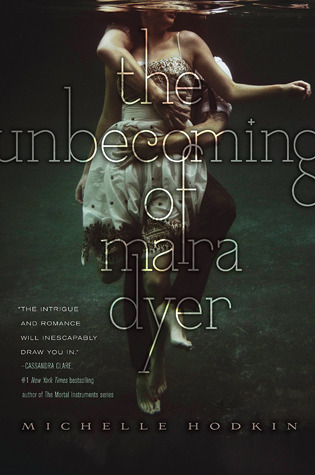 Mara Dyer believes life can't get any stranger than waking up in a hospital with no memory of how she got there.
It can.
She believes there must be more to the accident she can't remember that killed her friends and left her strangely unharmed.
There is.
She doesn't believe that after everything she's been through, she can fall in love.
She's wrong.
I read The Unbecoming of Mara Dyer a few years ago when it was released, but it's still one of my favorite psychological thrillers in YA. You will not be able to put this book down! Oh yeah, and the first scene starts off with an Ouija board. So creepy.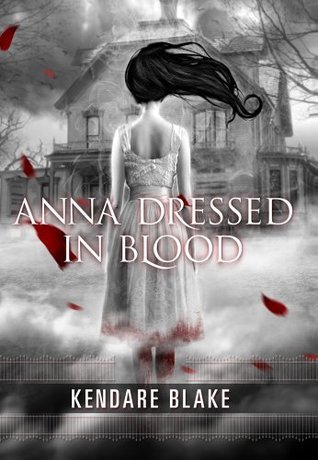 Cas Lowood has inherited an unusual vocation: He kills the dead.
So did his father before him, until he was gruesomely murdered by a ghost he sought to kill. Now, armed with his father's mysterious and deadly athame, Cas travels the country with his kitchen-witch mother and their spirit-sniffing cat. They follow legends and local lore, destroy the murderous dead, and keep pesky things like the future and friends at bay.
Searching for a ghost the locals call Anna Dressed in Blood, Cas expects the usual: track, hunt, kill. What he finds instead is a girl entangled in curses and rage, a ghost like he's never faced before. She still wears the dress she wore on the day of her brutal murder in 1958: once white, now stained red and dripping with blood. Since her death, Anna has killed any and every person who has dared to step into the deserted Victorian she used to call home.
Yet she spares Cas's life.
I LOVE this duology. If you haven't read it yet, I urge you to get on it ASAP. It might be my favorite on the list because it is genuinely spooky. I remember the first time I read it, I actually got chills. That's what every scary read needs to be able to do!
Fifteen-year-old Bridget Liu just wants to be left alone: by her overprotective mom, by Matt Quinn, the cute son of a local police sergeant, and by the eerie voices she can suddenly and inexplicably hear. Unfortunately for Bridget, the voices are demons - and Bridget possesses the rare ability to banish them back to whatever hell they came from. Literally.
Terrified to tell her friends or family about this new power, Bridget confides in San Francisco's senior exorcist, Monsignor Renault. The monsignor enlists her help in increasingly dangerous cases of demonic possession, but just as she is starting to come to terms with her freakish new role, Bridget receives a startling message from one of the demons. And when one of her oldest friends is killed, Bridget realizes she's in deeper than she ever thought possible. Now she must unlock the secret to the demons' plan before someone else close to her winds up dead - or worse, the human vessel for a demon king.
Anything having to do with demonic possession has always creeped me out. Probably since I was scarred for life when I accidentally watched The Exorcist as a child.
Sixteen-year-old Dusty Everhart breaks into houses late at night, but not because she's a criminal. No, she's a Nightmare. Literally.
Being the only Nightmare at Arkwell Academy, a boarding school for magickind, and living in the shadow of her mother's infamy, is hard enough. But when Dusty sneaks into Eli Booker's house, things get a whole lot more complicated. He's hot, which means sitting on his chest and invading his dreams couldn't get much more embarrassing. But it does. Eli is dreaming of a murder.
Then Eli's dream comes true.
Now Dusty has to follow the clues—both within Eli's dreams and out of them—to stop the killer before more people turn up dead. And before the killer learns what she's up to and marks her as the next target.
The Nightmare Affair isn't scary, but the main character is literally a nightmare. Filled with supernatural creatures and a mystery that will grab a hold of you, this one is definitely worth a read!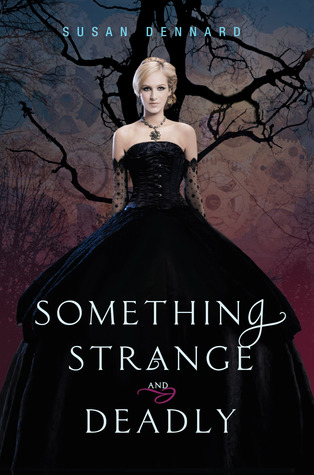 Philadelphia 1876.
The Dead are rising.
A zombie delivers a letter to Eleanor Fitt. Whoever controls the Dead Army has her brother. She avoids her mother's choice of husband for the lab of Spirit Hunters, including the maddeningly stubborn yet handsome Daniel. The situation threatens her reputation, and the lives of everyone in the city.
Steampunk. Zombies. Need I say more?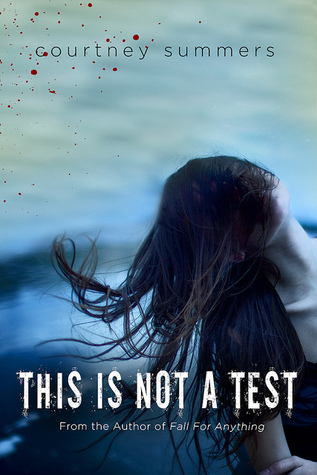 It's the end of the world. Six students have taken cover in Cortege High but shelter is little comfort when the dead outside won't stop pounding on the doors. One bite is all it takes to kill a person and bring them back as a monstrous version of their former self. To Sloane Price, that doesn't sound so bad. Six months ago, her world collapsed and since then, she's failed to find a reason to keep going. Now seems like the perfect time to give up. As Sloane eagerly waits for the barricades to fall, she's forced to witness the apocalypse through the eyes of five people who actually want to live. But as the days crawl by, the motivations for survival change in startling ways and soon the group's fate is determined less and less by what's happening outside and more and more by the unpredictable and violent bids for life--and death--inside. When everything is gone, what do you hold on to?
More zombies! This one is pretty emotional, so it's great for readers looking for that type of connection with the characters.


Alexis thought she led a typically dysfunctional high school existence. Dysfunctional like her parents' marriage; her doll-crazy twelve-year-old sister, Kasey; and even her own anti-social, anti-cheerleader attitude. When a family fight results in some tearful sisterly bonding, Alexis realizes that her life is creeping from dysfunction into danger. Kasey is acting stranger than ever: her blue eyes go green sometimes; she uses old-fashioned language; and she even loses track of chunks of time, claiming to know nothing about her strange behavior. Their old house is changing, too. Doors open and close by themselves; water boils on the unlit stove; and an unplugged air conditioner turns the house cold enough to see their breath in.
Alexis wants to think that it's all in her head, but soon, what she liked to think of as silly parlor tricks are becoming life-threatening--to her, her family, and to her budding relationship with the class president. Alexis knows she's the only person who can stop Kasey -- but what if that green-eyed girl isn't even Kasey anymore?
Bad Girls Don't Die is one of those books that will make you look over your shoulder while you're flipping the pages. I've seen this one around the internet a lot lately, and for good reason!
Over the next week, Penguin Teen will be running a Twitter sweepstakes in which you could win a prize pack of their newest Wicked Reads (including The Accident Season by Moira Fowley-Doyle!). All you need to do is write a spooky story in 140 characters or less and include #TwitterGhostStory in your post. This event will take place from October 26th to the 31st!
What are some of your favorite spooky stories?