Waiting On Wednesday is a weekly event hosted by
Breaking the Spine
, which spotlights upcoming releases we can't wait to get our hands on!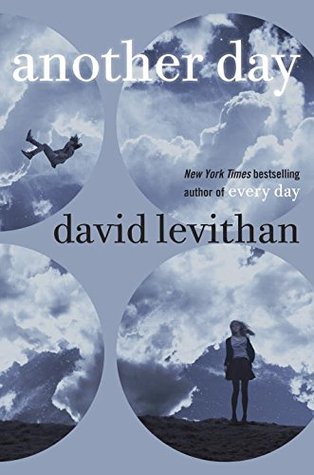 Title: Another Day
Author: David Levithan
Release Date: August 25th, 2015
Publisher: Alfred A. Knopf Books for Young Readers


Every day is the same for Rhiannon. She has accepted her life, convinced herself that she deserves her distant, temperamental boyfriend, Justin, even established guidelines by which to live: Don't be too needy. Avoid upsetting him. Never get your hopes up. Until the morning everything changes.
Justin seems to see her, to want to be with her for the first time, and they share a perfect day—a perfect day Justin doesn't remember the next morning. Confused, depressed, and desperate for another day as great as that one, Rhiannon starts questioning everything. Then, one day, a stranger tells her that the Justin she spent that day with, the one who made her feel like a real person . . . wasn't Justin at all.
I am so excited for this one! I loved Every Day SO much when I read it a few years back, and I think it'll be awesome to read the story through another character's perspective.
What awesome title are you waiting for this Wednesday?