I like to get most of my reading of the year done during the summertime. Relaxing outside in the shade (I burn easily) with a good book and a glass of iced tea...that's the life. Unfortunately, it's been way too hot lately to enjoy being outside for more than a few minutes at a time, so I haven't been reading as much as I would like to. Instead, I've been devoting a lot more of my free time to shows and movies, and I'd like to share a few with you!
Big Brother
I am obsessed. OBSESSED. This is one of my absolute favorite shows, and it's on 3 times a week! I love that Nicole, James, and Da'vonne are back with a few siblings of past contestants thrown in there. If you haven't watched it, please do...I want to get you obsessed too!
The Bachelorette
I don't know why I'm watching this...I really don't. I began watching The Bachelor early in the year as a joke, but I really liked JoJo, so I started watching her season. I've already fallen behind, and I'm not so sure I want to catch up. Plus, she said goodbye to the guy who looked like Jim from The Office, and he was (obviously) my favorite of the bunch.
Orange is the New Black
Like many others, I put my life on hold mid-June to binge-watch the new season. This show is AMAZING. This season was amazing. My heart broke for some of my favorite characters, and the only thing I hate about this show is that I have to wait another year to watch new episodes.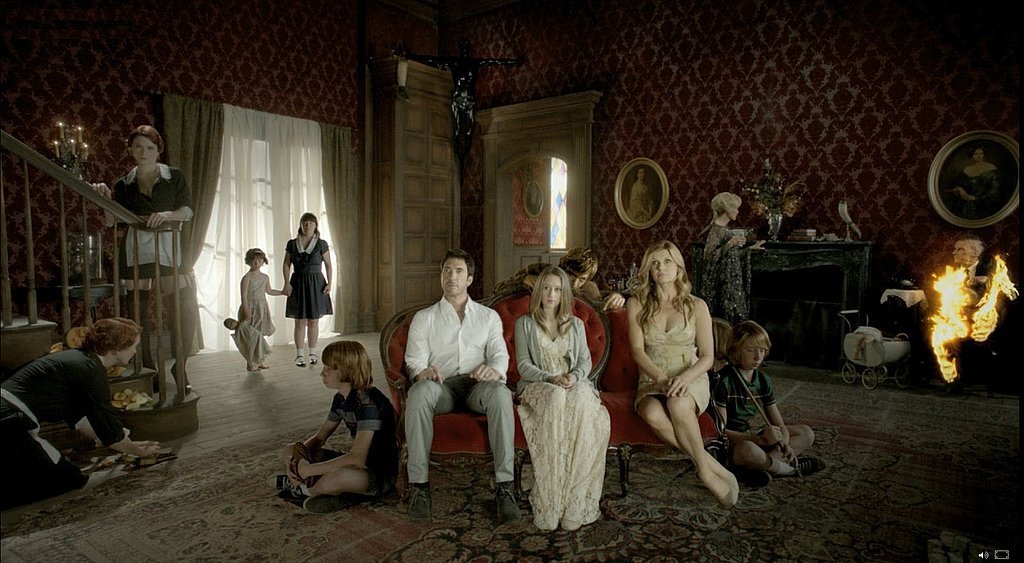 American Horror Story: Murder House
This is my favorite season of them all, and I've been waiting to show it to my boyfriend for months. We finally had the time together to watch it, so we finished it in a couple days. I can't wait to show him Asylum next!
Swiss Army Man
This movie was the last movie I've seen in the theater. It was weird amazing, hilarious, and heart-felt. We chose to see it, not really knowing anything about it, but oh my god, I'm so glad we did. I can't remember the last time a movie has made me laugh until I cried. All you need to know is that Paul Dano's character finds a corpse (Daniel Radcliffe), and together, they go on a magical adventure. Just go see it, because you won't regret it.
The Diary of a Teenage Girl
Let's be honest, I watched this solely because of Alexander Skarsgard...but it was pretty good. This movie was all about finding yourself, and the main character does exactly that. So many parts of me could identify with Minnie, who felt she was undesirable until she caught the attention of an older man. She spirals out of control, but finds that her family and her passion for art will always remain, even when feelings of love and lust do not.
What I Want to Watch Next (TBW?)
Dead of Summer
I've been seeing a lot of previews for this show over the past month and it shot up to the top of my watch-list. I'm just hoping that it won't be too watered down.
The Road Within
This is definitely the movie I'm going to watch next. The Road Within is about three teens who escape their mental health facility and take a roadtrip with the ashes of one's recently deceased mother.
Stranger Things
Here's another amazing Netflix series I need to binge-watch. I've loved Winona Ryder forever, and I love all things 80's and science fiction. I've actually already watched the first episode and like many others, I love it and can't wait to watch more!
Have you been watching any of these shows or movies mentioned? What's on your watch-list for this summer?