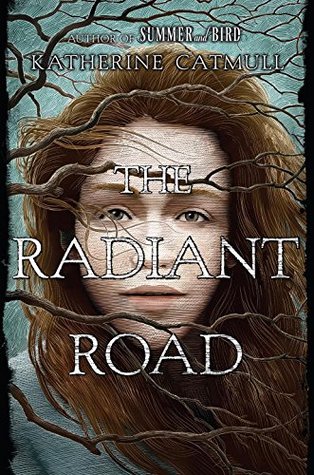 A gorgeously written tale of magic, friendship, and self-discovery set in a dream-like landscape filled with fairies.
After years of living in America, Clare Macleod and her father are returning to Ireland, where they'll inhabit the house Clare was born in—a house built into a green hillside with a tree for a wall. For Clare, the house is not only full of memories of her mother, but also of a mysterious boy with raven-dark hair and dreamlike nights filled with stars and magic. Clare soon discovers that the boy is as real as the fairy-making magic, and that they're both in great danger from an ancient foe.
"Catmull's take on fairies uses conventional elements in original ways, building a stunningly atmospheric, gorgeously complicated dream of a book. Genuinely frightening and eerie moments are drawn as masterfully as the joyous, glowing, peculiar images that populate Catmull's version of a world inexorably linked to, yet separate from, our own. The gentle romance between Clare and Finn is understatedly believable, the quiet emotional core of a story that deserves the word epic."—Publishers Weekly, starred review
"In lovely lyrical writing, Catmull, author of Summer and Bird (Dutton, 2012), creates an unforgettable tale that begins slowly and gently, gradually and inevitably leading to a thundering crescendo…This is a haunting novel that contains all the darkness and light of A Midsummer Night's Dream."—School Library Journal, starred review
Get this book before it goes on sale January 19th!
The publisher is holding a giveaway for 10 ARCs of The Radiant Road.
Ends December 28th. US residents only.